Your Go-To Company for
Residential and Commercial Painting Projects.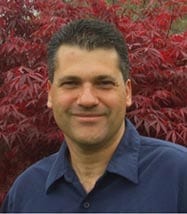 Lui Cuglietta Licensed Contractor/Owner,              CA License 896006
PROMPT and FREE ESTIMATES on your residential or commercial painting project.
Contact us today for an estimate on your next interior, exterior, home, or commercial painting project.
"Lui and his Above the Cut crew were excellent from beginning to end (including prep-work, painting, clean-up, and touch-up), all at a fair and competitive price. Lui came through with everything that was promised."
"Thanks for doing such a fantastic job! WE LOVE IT!!"
"We are very pleased with our new paint job. Lui has exceeded our expectations."
Above the Cut Painting went above and beyond in painting the exterior of our home! They first power-washed it, then filled holes, took down unused wires, primed it, and painted 3 coats of paint to the body, and then did the trim last. The whole process was only 2 days! They were respectful and kind. Lui really helped us when we wanted to change colors after getting the first coat on in a color we didn't end up liking. He problem solved and got us to a color we love! Thank you, Above the Cut Painting, for all your hard work and an awesome finished product!
I used Above The Cut Painting about five years ago for exterior painting. They did such a good job, I didn't hesitate to call on them to do the interior of my new house. I called Lui and he came out a few minutes later to check out the job. He started the next day. As expected, everything was done neatly and cleanly, on budget and ahead of schedule. I wish all contractors had this level of professionalism and expertise.
Lui did a great job prepping and painting the exterior of our house There was a lot of peeling paint and it took a lot of prep. His price was also the best of the estimates we got. He's very friendly and cordial as is his assistant. Highly recommend.
We just purchased a home and needed the entire inside painted before we could move in. We call Lui and he came right out to give us a quote and was able to get started within just a couple days. Super friendly, very efficient, and overcame challenges of having to paint during a storm which made the house extremely cold and hard to dry. We're very happy with the end result and highly recommend him!!